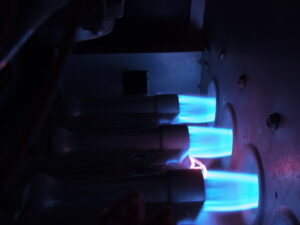 We don't really install oil heaters anymore. This isn't by accident, and it's not because we don't know how to, but it's mainly because we just don't want to anymore. They're not a very good investment and they're getting more and more expensive or outdated with each passing year.
Oil heaters used to be more of an investment in the 70s and 80s when natural gas was less pervasive. Oil production used to be a booming industry, so it was easier to have more competitive oil prices and keep things relatively affordable. These days, between the hyper-efficient electrical heaters we have available and the powerful natural gas systems that can heat any home, oil heaters don't have as prominent a place as they used to.
Today, we'd like to talk about heating replacement, one of our most popular heating services in Cranbrook, and the benefits of replacing your old oil heater.